The Trend of Outdoor Living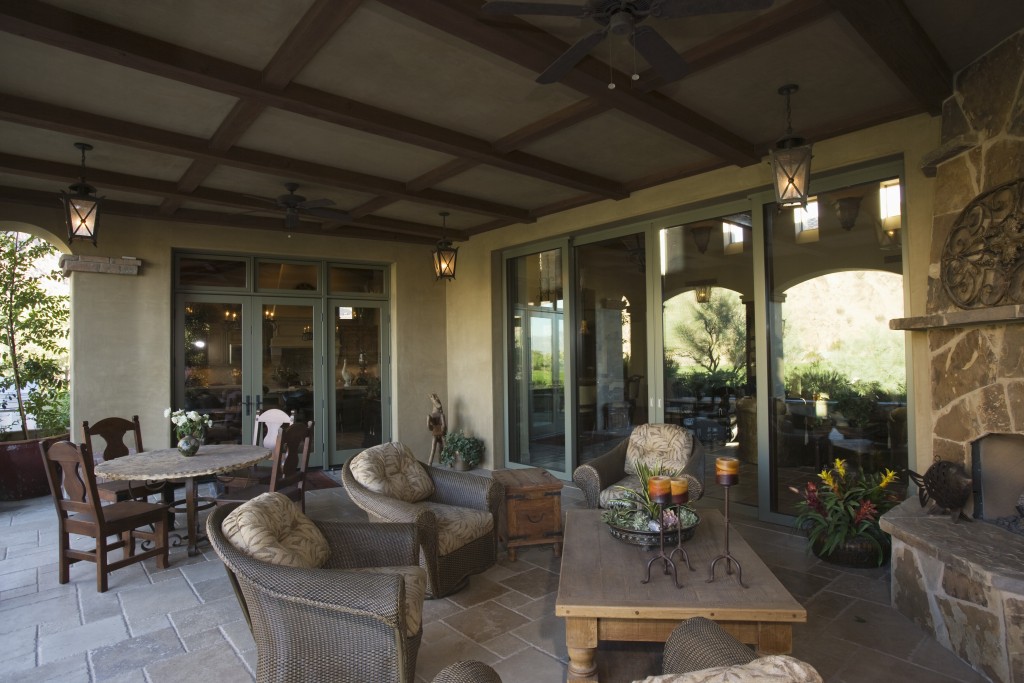 Isn't it nice to retire to the comfort of your living room after dinner, perhaps to enjoy a movie on your big-screen tv above your fireplace?  Now imagine doing this outside.  Wouldn't that be a treat?
What is outdoor living? 
Outdoor living is when you create a space in your yard that is specifically made for enjoying the outdoors.  Kind of like bringing the inside to the outside.  This trend is becoming more popular, even in climates that experience all four seasons.
What are the options?
Outdoor living can be as simple as a porch swing or more elaborate, such as spreading a vegetation canopy to give the illusion of a covered area. You can start with a simple concept, like covered patios or get more creative and create a three-sided room. These rooms can have built in fireplaces, tv's outside, and even all-weather furniture that resembles indoor furniture.  You could even go more sophisticated and create a covered porch with a chandelier and a formal eating place.  Really, it's whatever outdoor area your heart desires and that's supported by your budget!
Why is it so popular?
A popular option in warmer climates, outdoor living spaces are making their way into our area where we aren't warm all year. They're a great way to make the most of the warmer months that we do have and to even enjoy the cooler months with a fireplace.
When you get an outdoor space, who does the work?
If you have an existing home, you would get a contractor or someone who specializes in patios/pavers etc. However, a lot of builders are adding outdoor living spaces as upgrades to new builds.  For example, Drees Homes is building beautiful outdoor living spaces on some of their new homes in the community of Tallyn Ridge at Pinecliff Park.  Keep in mind that outdoor living spaces are not considered in the livable square footage of the home because it isn't enclosed and cannot be used year-round.
What kind of value will the outdoor living spaces add to your home?
Having a luxury outdoor living space will add appeal to the home, but not necessarily give you dollar for dollar return on your investment.  As a lover of outdoor living, the value may not be added in dollars and cents, but imagine the invaluable memories that can be made while enjoying the entire space of your home, both inside and out.
If you have an outdoor living space, we'd love to see it. Share your outdoor living space photos on our Facebook page or tweet the picture to us.
---
Posted in
Buyers
,
Sellers