Home Buying Isn't as Far Fetched as You May Think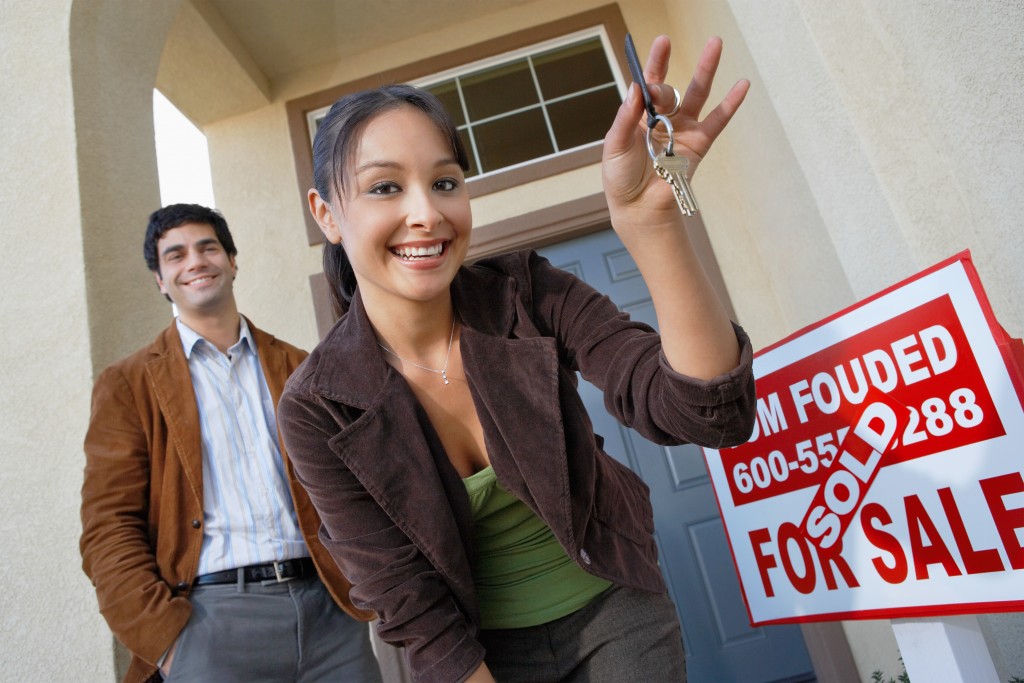 Owning a home is part of "The American Dream" and can often feel unattainable, especially for lower-income families. The thought of saving a down payment can seem a daunting task. Add the stress of finding the right home at the right price, and it can feel downright impossible.
It's not impossible! The United States Department of Agriculture (USDA) and Interfaith Housing Association have introduced the Purchase-Repair Homeownership Program. This program makes it possible for lower-income families to purchase homes that fulfill the USDA requirements and have money built into the mortgage to complete repairs on the home because almost all homes that qualify will need repairs. The program requires that the buyer must put sweat equity hours into the home. This involves the buyer in the process of repairing their new home, and Interfaith Housing will teach you how to do minor repairs to save money on contractors. Your sweat equity can come from you and your friends, family or community volunteers.
To keep the monthly loan payment down, the program has increased the term of the mortgage, and low-income households qualify for an extended loan period of 33 years. Very low-income households qualify for a loan repayment period of 38 years. The key features of this program are:
No money down
Fixed interest rate below the market rate
No private mortgage insurance requirement
Necessary repairs are financed as part of the mortgage loan through USDA
This program is available in Washington, Frederick and Carroll counties and has a sliding scale of eligible incomes based on the size of your family. You do not have to be a first-time homebuyer to qualify. However, you may not own another home to be eligible for this program.
The pre-qualification process takes up to 30 days, but at the end of the 30 days, you are 100% approved and ready to have a realtor help you find your home. You will get a certificate of eligibility when you are prequalified for the loan, and your Realtor will have a clear picture of the home you qualify for, including the repairs that will need to be made. This will help streamline the process so that you are only looking at homes that meet the qualifications of your loan and the program. Once a contract is in place, the typical timeframe from contract to settlement is 45-60 days.
To help buyers prepare for buying a home with this program, the HodosGroup's very own, Kelly Losquadro, teaches a class called Ready, Set, Go…Home. There are four (4) classes in the series, and there is one class held per month. The focus of each class is:
Ready – The advantages of buying vs. renting. What you need to know a year or two before you are ready to buy and be financially ready.
Set – Understand the process of buying a home. Learn the vocabulary and gain an overview of the professionals who are involved, their roles and responsibilities as they help you buy a home.
Go – Learn how to read an MLS listing of a home for sale. Find out what to look for when viewing properties, plus what you need to know to write an offer.
Home – What happens after your offer is accepted, such as the home inspection, buying homeowners insurance and getting prepared to go to closing on your very own home.
Zam Pau and his family used this program to become home buyers and have found peace of mind and happiness. Read more about their story and how this program brought "The American Dream" home for this family.  For more information on the Purchase-Repair Homeownership Program and how the HodosGroup of Long and Foster can help, please contact our office today.
---
Tags:
Carroll
,
Frederick
,
hodos group
,
Howard
,
MLS
,
program
,
the american dream
Posted in
Buyers